Here's a short visual tutorial for a project I did using Sculpey Clay and a My Little Pony.  Enjoy!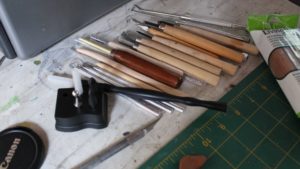 Here are some of the tools I used for this project.  I picked them up for pretty cheap at Micheals, you could substitute a lot of these things for household items if you wanted to get creative.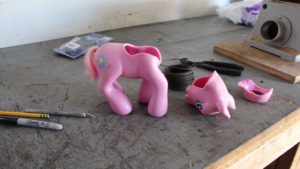 His head had to be severed to get the look I wanted.  Dont worry, its temporary.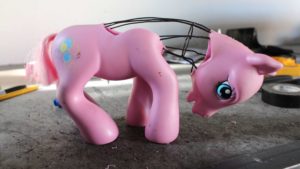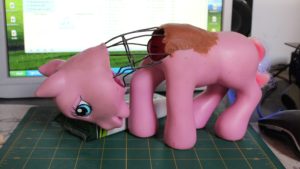 After adding wire to reinforce my shape, I started sculpting My Little Pony.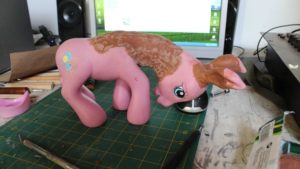 Once I liked what I was seeing, its time to bake the little guy.  Be careful not to melt your figure if you decide to work with a plastic found object.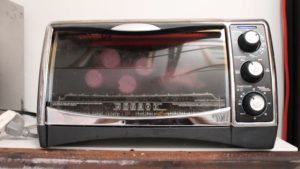 And here is the end result.  I made a little platform for My Little Pony to rest on, and sewed some mini coffee bags from real coffee bags.  Some other little touches and paint finished off the project for me.